Do you have Anxiety Disorders?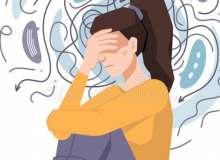 So basically Anxiety disorders are a type of mental health condition. Anxiety is not a simple diagnosis. It's not caused by a germ that can be detected in a blood test. It takes many forms and can also accompany other medical conditions. To diagnose anxiety, a complete physical examination is essential. Therefore I want to make it clear that I am not a professional, however it's fully based on research and personal studies.
It contains 17 questions which each and every one of them have an effect on the result. Among of all the anxiety disorders the main and most common ones are: GAD, PTSD, OCD, Panic disorder, Social anxiety disorder... Although this quiz doesn't define which one you might have, it tells if you might have Anxiety Disorders.
Created by: Severus Snape7