Do you act like a cat? Quiz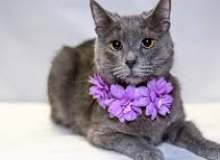 Do you want to find out if you are like a cat? Those furry, adorable felines? Well, come take this quiz to find out. I hope you enjoy the quiz, and have a good day!
Please do not hate me for the results you get. This is meant for fun, not for any scientific things and activities. Now, go take the quiz, because I bet you're bored!