Do I Need a Career Life Coach Quiz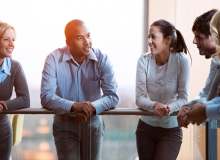 Career plays a role in one's overall health, and one should pay close attention to how they feel about their job and the environment and circumstances by which they support their life.
Living the life you want must include doing work that you feel is fulfilling in some way. Have you been you trying to decide if you should hire a career coach? We've put together a quiz to help you figure it out.