Could we be friends?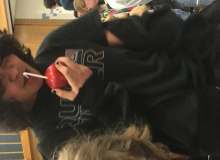 So the picture on this quiz ISN'T ME so… there you go. Would you be friends with me? I am a very weird individual, so if you get 80% or higher… that's really impressive.
But don't be super upset if you don't get an exceptional score. It takes a LOT to get a score like that. So don't beat yourself up just because we might not be friends.