Are You Mario or Luigi?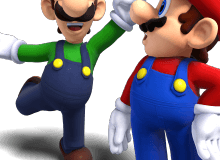 Welcome to my quiz, Are You Mario or Luigi? Well you're already here so, no turning back now! Make sure to answer each question honestly to make sure you get your accurate result!
This quiz was made just for fun at 12 am so sorry for any misspellings or whatever. I hope you enjoy my quiz! Make sure to rate, comment and all that jazz!
Created by: ohmehlord