Which Mario Koopaling are you?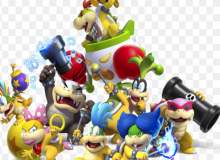 Well you could definitely be one of the 7 or 8 Koopalings! This quiz includes Bowser Jr! Who are you? You could be any of the Koopalings! The results are very accurate-
to your real personality probably not 100% accurate but still this should describe you perfectly at the end! And if you are a Mario fan than you will probably understand the Koopalings!