Are you an animus, hybrid, or both?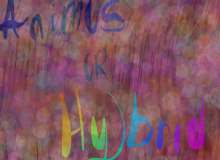 Hello! This test will determine if you are an animus, hybrid, or both! Or, of course, a normal dragon. I honestly just created this quiz because I have nothing else better to do in life.
But thank you so much for completing and good luck creating a character for what you got for your result. I am currently doing the same and if you have any name suggestions for my hybrid animus IceWing-NightWing female, I would completely appreciate it! Have a nice day!
Created by: I have no clue lol