Are you a true Undertale fan?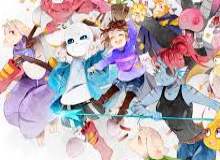 This is a quiz to test you knowledge on the indie game Undertale! With a 10 question quiz, we will DETERMINE how well you know it, whether you're on PC or console.
I made this quiz because i really like the game, and I would like to know if people still remember these joyous journeys from when Undertale became a big hit in 2015!
Created by: TheGreatpapyrus33