Are You a True Harry Potter Fan? (Part 1)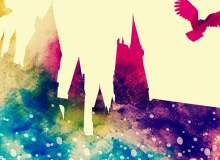 Are you a true Harry Potter fan? This part of the quiz and Part 2 will contain the questions, which will decide your fate as a fan. The questions gets harder as you go.
This quiz might contain questions that want to make you laugh. Most of the questions in this Part 1 are easy, but the last question on Part 1 may stump you. Start doing the quiz!
Created by: Ice Cheetah