Are you a shopaholic?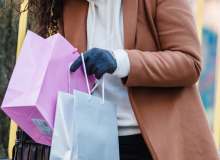 Hi guys! Do you already know you are a shopaholic? If you don't this is the quiz for you. It's just the definite thing you need to procure for you to accept that you are a shopaholic.
You are going to love your result I know it. It's a fun quiz mostly that tells you from me a little about yourself. Like if your a shopaholic! I am totally a shopaholic so if thats what you get we're besties! Get started please!
Created by: GinnyWeasley12