Are you a good parent?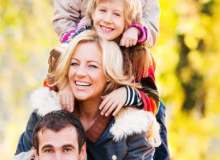 Do you think you are a good parent, or you'd make a good parent? Take this quiz to find out! Are you too strict in your kids, are you too soft on your kids, or are you just right?
If you're too soft, maybe toughen up a bit and say no more often. If you're too strict, maybe comfort your kids? And if you're the perfect parent, well, continue your great work!
Created by: Penny