AFL Grand Finals Quiz.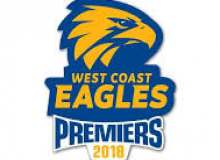 This is a quiz about AFL (australian football league) grand finals. From who won them, what the margin was and what year the grand final was. Basically all kinds of statistics to do with AFL grand finals.
This quiz however will not include anything about Norman Smith Medals because, well, I dont know to be completely honest. Just try your luck on my quiz.
Created by: Cody