Adopt me quiz (roblox)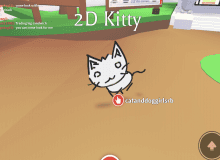 This is a quiz to test your knowledge of adopt me! We've put together some tough questions to test your understanding of the game. If you think you really know adopt me, take this quiz to find out.
Use your knowledge of the game to answer the questions! Each question will ask about a different part of the game. Choose the best answer for each question.
Created by: Srb