~How Well Do You Know Ice Cream And Math~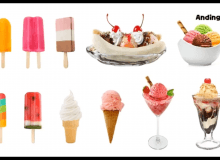 This Quiz is about Ice cream and Mathematics! In this quiz you will have 10 questions! Good luck And Enjoy the Ice Cream And mathematics test! I Hope you Enjoy This Quiz.
This Quiz is very easy and shouldn't be difficult. You Can start this quiz anytime you want! I hope you get a good score and that you succeed on this quiz. I'm counting on you!
Created by: Zaara Ally