100% Twilight Fan Quiz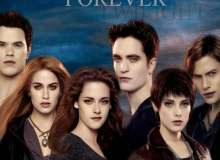 Many questions about Twilight all involve Twilight. Some are hard....but if you are a Twilight fan then you will ace this. Good luck I hope you do good! Thanks for trying out my quiz, hugs for all!
Nice you did good! Thanks for trying this quiz. Keep up the amazing work! I hope that you all enjoyed this. Just remember no matter what the score. You are still a Twilight Fan!
Created by: Bethany Twilight