Would i date you? (males only)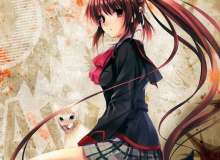 I am a straight female! i am super bored and yeah. so i decided to make a quiz for anyone who wants to see if some stranger will be interested in them!! lol looks odd when i put it on in text...
Answer all the questions to your fullest ability and dont pick things you think i might like. don't lie to seem like a moral person lol i know better. This is kinda a joke, but im super lonely so if you leave info in the comments i might actually hit you.