Would I Date You? (Girls Only)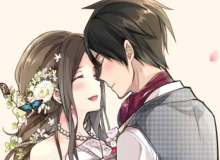 I was wondering how many people go along with my ideals and if there's anyone out there who would make a nice wife for me. That's the basic reason I did this lol.
Secondly, it's just for fun. I'm just 16 and I don't normally date online. Just take the quiz.. we might be made for each other.. :P just kidding. Have fun.
Created by: Jeeshan