World's Collide-Who Are You!?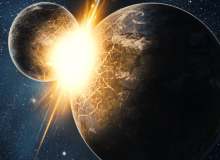 Heyy, everybody! Welcome back to another quiz by ElliCottleAmazin! So, for this quiz, I decided to write topics that apply to all sorts of fantasy fans, taking characters from all my fave books and creating a scenario where the world is ending and all these characters collide in battle to save it! So, take this quiz to find out which species you would be!
Possible results include: JK, I'm not telling you, we don't want any cheaters, do we XD Just fyi, this draws on Harry Potter, Percy Jackon, KOTLC, Star Wars, Gifted, and some FableHaven. Plz answer honestly and enjoy the quiz! OH! And plz, comment on what quiz you'd like me to write next-I'm open to suggestions!
Created by: ElliCottleAmazin of What is My KOTLC Super Power
(your link here more info)