Wings of Fire Who is Your Love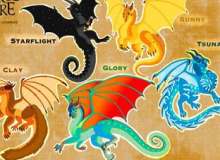 This is a fun love story that I wrote in my free time and I hope that you enjoy it as much as I did writing it the story is about your first time at Jade Mountain Academy and you are a rainwing named meadow and your journey throughout.
The story took 4 days to write I had some help from one of my friends and we both had a lot of fun writing this quiz and we both hope that you really enjoy it. Bye.