Wings Of Fire: What Tribe Are You?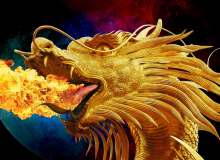 Hello! In this quiz, you will answer a series of random questions. I will predict your Wings Of Fire tribe :3! Thank you for playing and have fun! Also, remember it's just a quiz and if you don't like what you get, it doesn't have to be that way.
I personally am a HUGE fan of Wings Of Fire, and can't WAIT until The Hive Queen (Book #12) comes out! Also am excited for the second graphic novel (and seeing little Auklet!) and The Poison Jungle (Book #13). Enjoy :3!