Wings of Fire: Jade Mountain Love Story part 1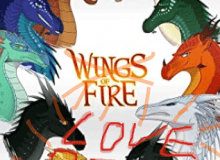 Welcome back! And today, the quiz topic is Wings of Fire. But it's no ordinary WOF quiz, this is a roleplay love story! Spam Jam!!!!!!!!!!!!!!!!!!!!!!
So, this has many parts like a part one, part two ect.ect. and the people/dragons you can fall in love with is no other than the Jade winglet, a.k.a my winglet. Have fun!