Will you ever date a BTS member ?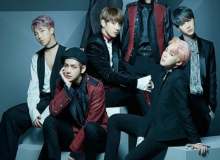 Yoo guys here is a fun quiz for you ! This is just a fun quiz don't take too seriously 😅😅 Everyone of you is beautiful , and who knows , one of u might actually be the lucky one to date one of them ! 💘😏
Thanks for taking the quiz btw 😁💯❤ BTS loves everyone , and so should u do , love them as well ! They're really amazing in what they're doing, but they're human beings after all , they'd date u if they'd feel attracted to you even tho ur not famous!