Who's your Harry Potter soulmate?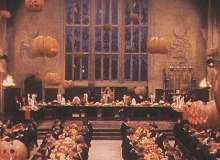 Who is your Hogwarts soulmate? Find out here! Make sure to answer all questions with honesty! Who knows who you will get? Pureblood? Muggle-Born? Halfblood?
What family will you get? A Weasley? Potter? Malfoy! So many opportunities! Use your magic within for your answers! Also share this quiz with your friends and fellow wizarding world lovers.