Who Loves You FNAFSL For Girls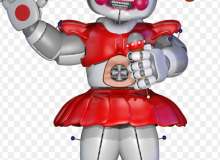 Hi everyone! Spotatia here again! (Not really!) Let's find out who loves you by doing this fun quiz! It would make more sense to do the Will You Survive FNAFSL first before doing this quiz but it doesn't REALLY matter.
But anyways, I hope you get your wanted result if not, then you can always try again in the future, then you MIGHT get your wanted result, but anyways, I hope you enjoy!
Created by: Sen_Si