Who are your Godly parent?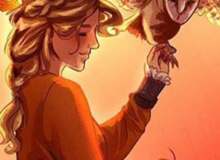 Want to find out who your Godly parent is?? Take this simple and easy quiz to find out! (A list of gods incase y'all don't know! Zeus, Poseidon, Hades, Athena, Apollo, Ares, Aphrodite, Persephone, Demeter, Hermes, Nemeses, Iris, Hectate, Hestia, Dionysus, etc.
Not happy with results? Retake the quiz, if you get the same results? Well, sorry, your answer is your answer. Note: this was rushed and sloppy, thanks for taking the quiz!
Created by: Bell