Which Wings of Fire tribe do you belong to?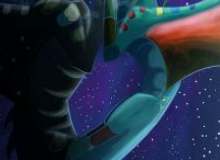 What tribe from Wings of Fire are you? Are you a loyal MudWing? Or a brave SkyWing? Maybe a fierce IceWing? Take this quiz to find out! (Includes Pantala tribes!!!)
Wings of Fire is a book series all about the continents of Pyrrhia, and now Pantala! There are ten tribes in all, each one with unique appearances and abilities. Which one will you get?
Created by: Firefly the RainWing