Which When Calls the Heart Character Are You?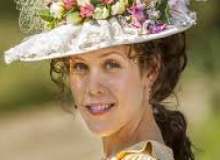 This quiz will tell you whether you're strong, interesting, shy, outgoing, entertaining, secretive, or anything else in between. Maybe you're a teacher, or maybe you're a good leader.
Which character is your favorite? What kind of person do you think you'll fall in love with? There are many things to think about in this quiz. Your result might be surprising, or you might not be surprised at all. I just hope that it is fun for any one who takes it!