Which Type Of GD User Are You?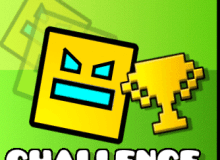 This Quiz Will Determine What Type Of Player You Are. Higher Ranks Are Good. The Worst You Can Get Is Easy. The Best You Can Get Is Extreme Demon. This Took A While To Make Too.
Press The Button That Best Matches You. Remember: Don't Lie. Because Then Your Onky Friend Will Be The RobTop's Pet, The Ban Button. So NO CHEATING!!!
Created by: RedKat47