Which The Dragon Prince Character Are You?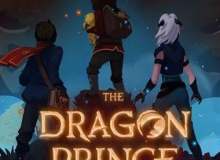 There's a land far from ours filled with magic and creatures beyond our own imaginations, and it's being broadcast on Netflix under the name 'The Dragon Prince'.
This quiz will guide you through a fifteen-question path to find out who you are in this world of wonder, and whose personality traits you most resemble.
Created by: ohnoitsvoltron