Which Smallville couple are you?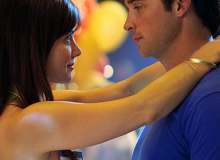 Are you a Smallville fan? Are you a fan of the ships? This quiz will match you with a couple from the show based on your own relationship preferences.
The questions may draw on your own experiences with love, your dreams and aspirations, or purely hypothetical scenarios. Answer sincerely and honestly.
Created by: olivebranch99