Which Series 1 ThunderClan Cat Are You?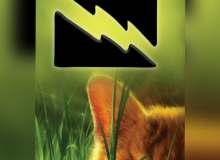 Hi! Welcome to my quiz to tell you which ThunderClan cat you are. I recommend not taking this quiz until you have finished series 1 though - there may be 1 or 2 spoilers! This is for Warrior Cats fans, from the series' written by Erin Hunter. I personally love them, so I hope this quiz does the books justice!
So choose your answers wisely! Hopefully you get a cat that you think matches your uniqueness. I have only picked a few main cats from series 1 instead of the whole clan. In future I might do one for RiverClan, ShadowClan and WindClan, but here is ThunderClan for now!