Which one of these people that I made up are you?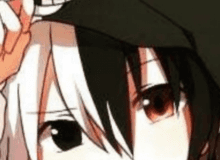 Hi I'm Draco and this is a quiz I made about pretty characters I made up. There are six possible results ( three boys and three girls so it's fair ).
So I hope you will like my quiz and yeah. Let's talk about……… I don't know. This is pure torture having a certain amount of words and yeah. Anyways I'll stop being annoying and LETS GET ON WITH THE QUIZ!!!!
Created by: Devil Kid