Which one of my friends are you? (2023 edition)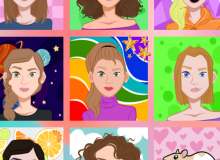 This morning I decided to kill my worst enemy, deciding was easy, but how was I gonna do it? I could use poison, no that wouldn't do... how would I slip it in their food?
I spent hours tossing and turning in despair... and then, I had an idea... This was a weird paragraph by Ruby, because face it, no one actually reads this.