Which of the Original Penderwick Family are You?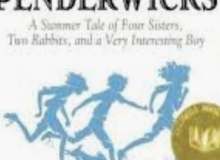 To the quiz-takers,The Penderwicks are a series by Jeanne Birdsall featuring the Penderwick family, which consists of four sisters, a dog, and a professor father. Which member of this family are you?
Are you mature Rosalind or dreamy Jane? Stubborn Skye or animal-loving Batty? Or are you not one of the sisters but their beloved father or dog? Please rate and comment on my quiz when you are done. Thank you for taking!