Which Next Step series one girl are you?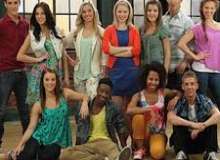 This quiz decides which of The Next Step girls you are from series one. It can depend on your appearance, personality, and dancing style; make sure to be honest to get the answer that best suits you!
Are you a flexible acrobatic dancer like Giselle, an elegant ballerina like Chloe, or are you one of the other amazing dancers? Take this quiz to find out...