Which My Sister Sam character are you?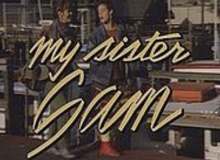 Which character from the 1980s sitcom, My Sister Sam, are you? Dixie? JD? Sam? Patti? Jack? Answer these questions and find out! It doesn't take long!!
This quiz shows which character from My Sister Sam fits you most. Test your personality and see what you get! I hope you enjoy playing!! And I hope it is fairly accurate!
Created by: Brooke Wilner