Which my inner demons character are you?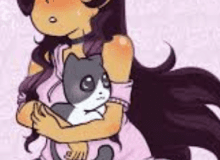 Hello my name is ArufaurufuChan and today im going to share with you my very first qui hope you enjoy the quiz!!!!!!!!!!!!!!!! By the way if i were you id try to be honest in order to get the mosf accurate results!!!
So the first time i wanted to make it aphmau themed so this is it im basing it off her latest series called my inner demonsIf you havent watched it go watch it and then do this quiz it will help.
Created by: ArufaurufuChan