Which leftist ideology do you believe in?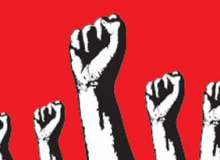 Leftist ideologies are often regarded as an extremely diverse world, home to a lot of infighting due to very different opinions about the nature of the perfect socialist society, its goals, values and last but not least how it should be achieved. Wheter you are confused about what to believe or you just want to see if your opinions match with your preferred ideology, this test is for you!
Attention: due to physical limitations, this test does not feature several sub-ideologies, as well as deviations such as dengism or even some main ideologies like anarcho-individualism or mutualism; I tried to include what I regard as the most important and/or interesting ideologies. Moreover, although I tried to make the questions as unbiased as possible, I do NOT support all the ideologies listed in the results.
Created by: Red Horizon