Which Keeper of the Lost Cities Character Are You?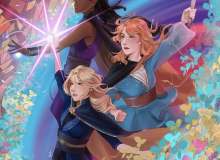 Hey there, thanks for choosing my quiz! (although if you haven't read Keeper of the Lost Cities by Shannon Messenger, you *probably* want to find a different quiz.) But if you have, you're about to find out which character you are!
Note: I tried to make this as accurate as possible. If you have a problem with one of the questions or something, just leave a comment and I'll try to fix it. Happy quiz-taking!