which Itsfunneh character are you?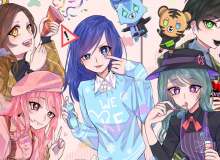 Hello thank you for clicking o this quiz its okay if you don't read this but if you did thank youuuuuuuu!!!!!!!!! this is the which itsfunneh character are you quiz.
this quiz is based on your social life and your inner life you don't want your friends to know but don't worry nobodys gonna know not even me so please have fun with this quiz!
Created by: Raelin Rice