Which Ice Age Character are You?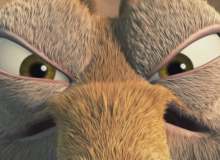 If you're a 2000s kid, you've no doubt watched the Ice Age series. But, have you ever wondered which character you are most like? Are you the fun, loving Sid? The irritable, prickly Manny? The stubborn, quirky Ellie?
Whether you've felt a special connection to one character or never even thought about it, there's no doubt a character who you are most like. Take this quiz to find out who you are!
Created by: Eyelidlash