Which Hololive Member Are You?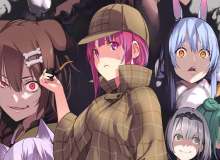 It's a short, 10 item quiz that roughly identifies who in Hololive you would be. I plan to add onto it, though, so it's mostly just a work in progress.
The results you can achieve are Korone, Okayu, Suisei, Fubuki, Aqua, Pekora, Coco, Marine, Haachama and Matsuri. Note that it's not completely accurate to who you are in real life.