Which Hogwarts House Are You?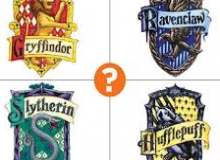 This is a quiz to see which Hogwarts house you belong in! Each question is a challenge and can either reduce or add to your chances of getting a certain house. There is four houses. (As you probably know)
Gryffindor, Ravenclaw, Hufflepuff, and Slytherin. If you end up with the house you don't want or got a different answer during a different test. Just remember that the Sorting hat is never wrong and maybe you have a spark of both or all.