Which Heroes of Olympus Character are you?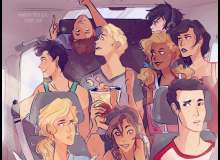 Hello! I am a huge Rick Riordan fan, but if anything in this quiz, please don't get to mad. This is a quiz about which HoO character you would be! I hope you have plenty of fun!
There are only a few questions, and they might seem totally random, but I promise you they do seriously make sense! I hope you like your result! (You can always try and take it again to get the character you want!