Which Harry Potter character is your soulmate?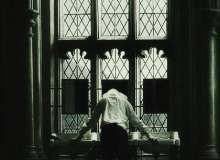 This quiz will tell you who your soulmate is. Please answer these questions truthfully and not based off who you want to be your soulmate because then you will not get the accurate answer.
If you actually read this then I'm surprised lol. I hope you enjoy the quiz and get the answer you are hoping for. Also follow my tiktok @camrynmalfoy if you are obsessed with HP and Draco. Alright sis go ahead and find you soulmate!!
Created by: Camryn Malfoy