Which Greaser Are You?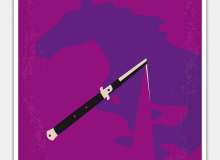 There are 7 main characters in the book The Outsiders. Among them is Pony, Soda, Darry, Dally, Johnny, Two-Bit Mathews, and Steve. All of them are in a gang named Greasers.
This quiz will determine which of the Greasers in The Outsiders you are. There are 5 questions, each will take information and find out how much you correlate with each character.
Created by: Fletcher Wurtz