Which FNAF Song Are You?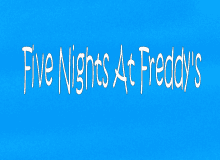 Hi everyone! Have you wondered which FNAF song YOU are? Let's find out by doing this fun quiz! Please don't be suprised if your result is inaccurate :)
I hope you enjoy! Just so you know, I accidently clicked the 'Yes let's go!' Button and now there are only 5 results, ok? But don't worry! It will be fun either way, right?
Created by: Sen_Si