Which Female Harry Potter character are you?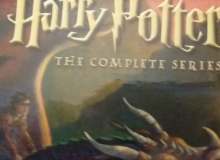 Are you are Potterhead? If you are, you can discover which female character you would be out of seven people: Hermione, Ginny, Luna, Cho, Lavender, Bellatrix, and Winky
Yes, there is a death-eater for those who follow Voldemort. We don't discriminate. Find out who you would be in the Harry Potter series by J.K Rowling.
Created by: Cesily Erudite