Which Fairy tail character are you?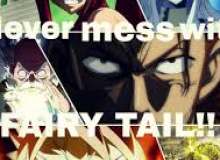 Welcome to the fairy tail guild! Do you have what it takes to be a member? Who are you most like in the guild? Wendy, Lucy, Levy, Erza, Juvia? If your a guy then do you think your Natzu, Grey, Laxus, Gajeel, or Guildarts?
If you've always wanted to be a part of the fairy tail guild now's your chance! See which fairy tail character matches your personality and attitude toward life!