Which Dream SMP Character are you most like?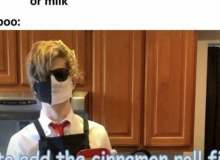 This quiz is just for fun, or if you really want to know who you are most like. I'm not trying to guess who you are has a person, or anything like that. Your result might not even be anything like you.
These results are not accurate.In this quiz the characters you can get are: TommyInnit, Tubbo, Ranboo, Philza Minecraft, Technoblade, Wilbur Soot, and Badboyhalo.
Created by: Sil3nt_Knxght